Introducing Email Account Analytics
Managing outreach across multiple email accounts for multiple clients/web properties is no easy task. When you have 10….20…100+ email accounts, it can be a headache keeping track of which email accounts are sending for which campaigns and at what volume.
With so many moving parts, you may not even realize that just a few adjustments to your campaign-to-email-account allocation could help you improve your outreach efficiency, deliverability, and speed.
That's why Pitchbox is introducing the brand new Email Account Analytics report. This new report offers comprehensive visibility into key performance indicators (KPIs) for your email accounts. 
Visualize Your Current Sending Patterns
Keep track of useful insights such as sending volume and bounce rate over time to understand your current sending habits and patterns.
Break Down Your Campaign and Opportunity Load
View detailed charts of your campaign and opportunity load. Keep track of your email account allocation and identify the number of new opportunities created and associated with each email account.
Understand Your Current Potential
Know how many active and paused campaigns your email accounts are mapped to and analyze the total number of opportunities that can potentially send outreach emails.
Forecast and Optimize
Let Pitchbox do the number crunching for you. 💪🏻
Comparing your recent sending patterns to your Opportunity Load Potential allows you to forecast how long it will take each email account to reach out to opportunities in your active campaigns.
Easily spot overloaded and/or underutilized email accounts and reallocate campaigns to make sure all accounts reach their full potential.
As Paul Saffo said, "The goal of forecasting is not to predict the future but to tell you what you need to know to take meaningful action in the present."
Get the Deets (KPIs)
Want to dig deep and get the details on a particular email account? Click on any of the charts or graphs and get all the stats from bounce and response rates to MX Right scores, and lists of mapped campaigns and projects.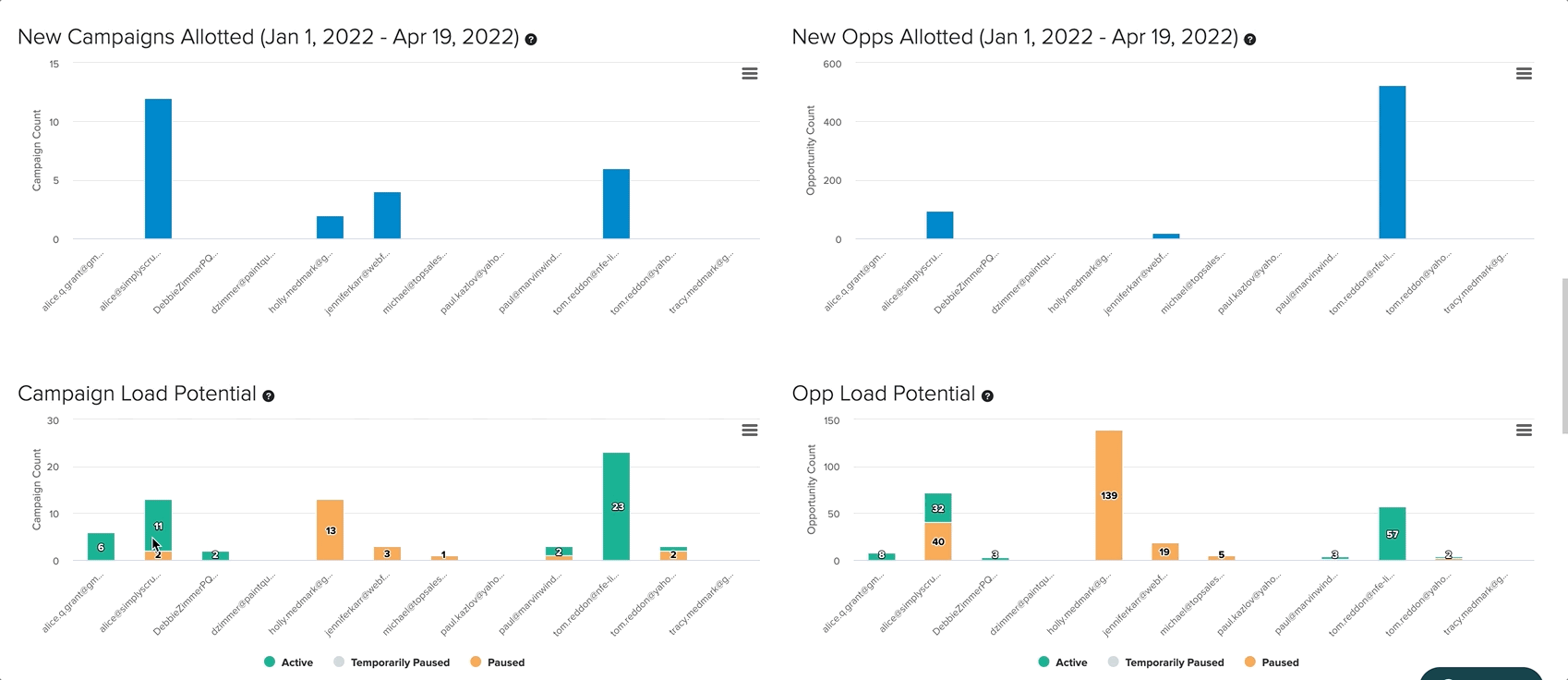 We hope this new report helps you get even more out of your email accounts. 📈
Pitchbox Team